I wanted to make a backpack for my girls to use on vacation.
Something that could hold things that would keep their attention
yet cute and girly enough that they'd want to wear it.
Because let's face it, I have girly girls.
looks pretty well written.
I'm not sure about the drawstring closure for my girls, though.
And checkout this adorable backpack pattern
I saw at my favorite sewing store.
Alas, the book was over $30 and although full of adorable patterns
there weren't many I would have used.
This is one adorable backpack.
Apparently a cultural icon in Japan
as all school children wear them.
but considering the $400(!!!!!for a kids' backpack!!!) price tags, I'll have to pass.
and only $6
And isn't this cute?
A little scrapbook album in the shape of a backpack.
If only I was a scrapper.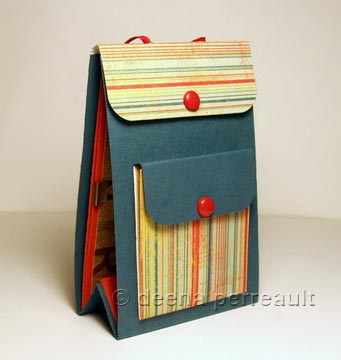 All very cute.
But not quite right.
So I'm making one.
Winging it.
Jumping in the deep in of the fabric pool.
And I'm working on a tutorial to go with it.
For you.
Because maybe you'd like to make a backpack too.
Wish me luck!
PS this isn't on my spring to finish list
but it's way more fun (: